We are the world's
leading


pig casting machine provider.

We designed & constructed the first pig iron casting machine in 1913.
PIG CASTING MACHINE.
Economy's pig casting machines cast from 3 tons / hour to 250 tons / hour. The Economy pig casting machines are installed in many parts of the world, including the Caribbean, South America, Mexico, Canada, Europe, Saudi Arabia, South Africa, Russia, Iceland, Australia, and the USA.
The Economy Mini-Caster® was introduced In the 1970's. Developed specifically to serve the needs of lower tonnage producers. These machines have capacities ranging from 2 to 20 tons per hour for both ferrous and non-ferrous ingot production.
The FerroCaster® line of casting machines was introduced in the 1980's. The line was specifically designed to meet the needs of ferroalloy producers.
In the 1990's, Economy Industrial introduced its Alumi-Caster® line of casting machines. The Alumi-Caster® line was specifically designed for aluminum ingot production as well as de-oxidizing cone and pyramid production.
E-WASTE GRANULATION / COPPER, GOLD, SILVER, CADMIUM, PLATINUM.
Economy Industrial is the leading designer and supplier of hot metal granulation systems for the granulation of e-waste, copper and brass alloys. The rapid cooling of the alloy during granulation keeps the high value metals ( copper, gold, silver, cadmium and platinum ) homogeneous during the cooling process. Contact Economy Industrial to discuss your Ewaste or high value metal granulation requirements.
PIG IRON, FERRO ALLOY GRANULATION..
Economy Industrial is the exclusive supplier of the Gran-Tech Molten Metal Granulation System to the Ferronickel, Nickel Pig Iron, Blast Iron, and Ferrochrome producers located in the Peoples Republic of China. The Economy Industrial Gran-Tech Granulation System is a state of the art method for solidifying liquid metal into pellets or granules that are flat or irregular shapes. The granules are between 2-50 mm in size.
The Gran-Tech Granulation System designed by Economy Industrial is an efficient granulation machine. It takes about three minutes for the liquid metal in the ladle to reach the storage bins at the end of the system, dried and ready to be packaged.
Economy Industrial's History.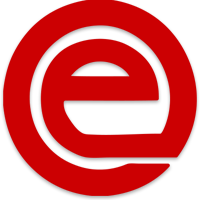 Economy Industrial celebrated the company's 100 year anniversary in 2013. Economy designed and constructed the first pig iron casting machine in 1913...